Nov 17, 2023
Interviewing will start in December for our 16-week Welding and Fabrication course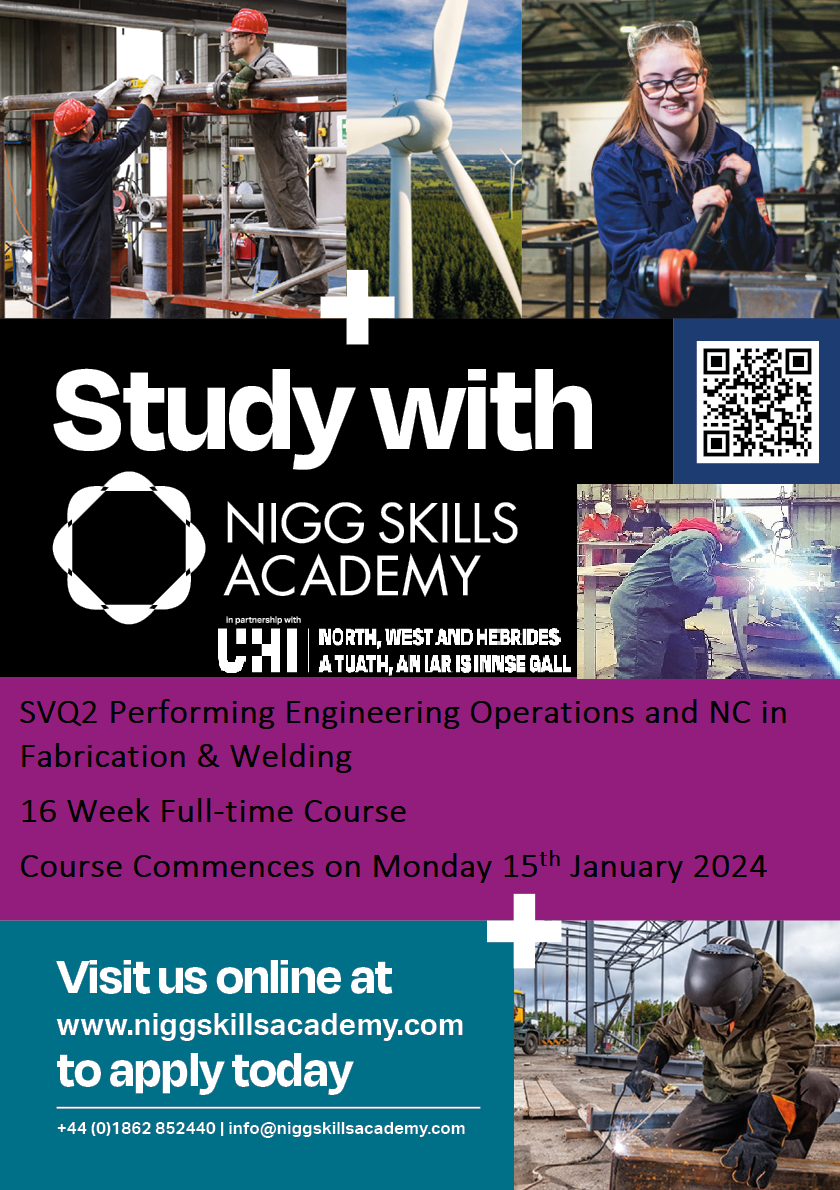 We will be starting interviewing in December for our very popular SVQ2 Performing Engineering Operations and NC in Fabrication/Welding course which starts on Monday 15th January.
Its fully funded; bursary and transport (Inverness to Nigg Energy Park, picking up along the A9), could also be available.
The course will fill up fast so don't miss your chance to start a career in Engineering apply by following the link below.
SCQF Level 5 Fabrication and Welding and NC Fabrication and Welding SCQF 5 (Nigg Skills Academy) (uhi.ac.uk)
SVQ2
Complying with Statutory Regulations and Organisational Safety Requirements
Working Efficiently and Effectively in Engineering
Using and Communicating Technical Information
Producing Platework Components and Assemblies
Preparing and Using Manual TIG or Plasma Arc Welding Equipment
Preparing and Using MMA Welding Equipment
Preparing and Using MIG MAG and other continuous wire Welding Equipment
Cutting and Shaping Materials using Thermal Cutting Equipment
NC
Communication
Mathematics: Craft 1
Engineering: Using IT
Fabrication Processes
Welding Processes
Health & Safety: Engineering
Thermal Cutting Skills
Fabrication Skills
Metal Inert Gas (MIG) Metal Active Gas Welding
TIG Welding Skills
MMA Welding Skills
Core Skills
Numeracy
Information & Communication Technology
Problem Solving
Working with Others