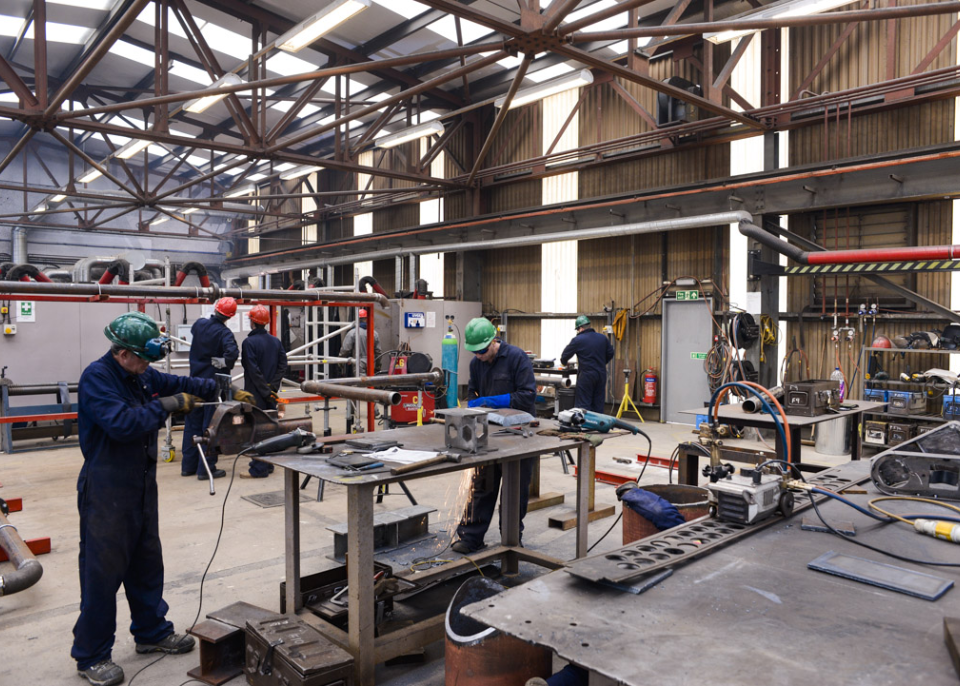 Nigg Skills Academy (NSA) is a "not for profit" training provider based at Port of Nigg which is strategically located in the Cromarty Firth
NSA was set up over 10 years ago to address the energy skills shortages in the oil & gas industry but now also in the renewable, Utilities, Construction and Distilleries industry. It is very much an industry led facility with instructors coming from the Oil & Gas and Renewables industry who have vast experience in working all over the world in their specific skills, but now also are qualified SVQ Assessors and Verifiers.
Working with a wide cross section of employers from across Scotland and the outer Islands using the facility to train their people. The SVQ Performing Engineering Operations level 2 and a National Certificate within Fabrication and Welding unique course for example is structured around an intensive 16-week course which provides the equivalent of a full year course normally delivered within a college environment. This has proven to be extremely attractive to both students and employers to produce "work ready" students. Partly delivered by our educational partner, UHI North Highland College. It allows trainees to gain advanced knowledge and skills providing them with the backbone of skills to give employers the confidence that candidates can complete meaningful work.
We also undertake Commercial Welder qualifications and NPORS courses.
Importantly, many of our courses are fully funded and we utilise various forms of funding for potential candidates, with travel being offered subject to eligibility.